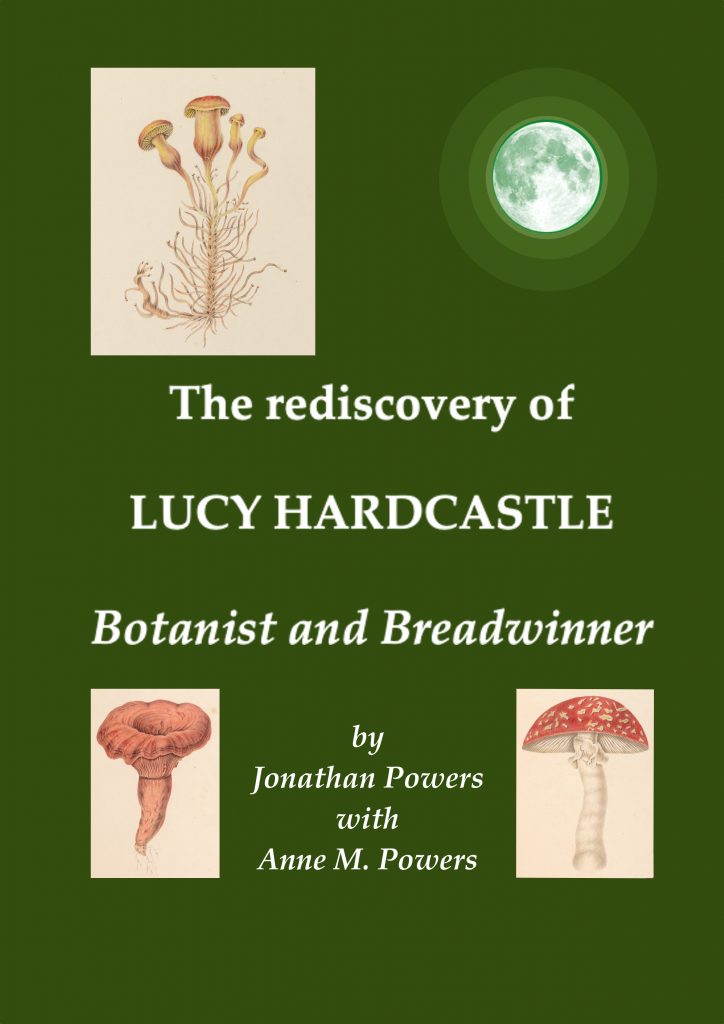 This book finally resolves the issue of Lucy Hardcastle's origins and restores her to her rightful place among the female botanists of the early 19th century.
She was the second child of Lamech Swift who ran Derby Silk Mill. When Erasmus Darwin moved his family to Full Street in Derby she befriended his illegitimate daughters, 'the Misses Parker' who were being 'brought up like ladies'. Darwin 'gave direction' to Lucy's mind and instilled in her a love of Natural History. Later this led to a spurious rumour that Lucy was another illegitimate daughter!
She married a young man she met through the Friar Gate Unitarian Chapel, named John Hardcastle who had set up as a tea dealer and grocer in Birmingham after the failure of his father's business in Derby. Not long after the birth of their second child his business also failed (possibly due to a long and debilitating illness) and they returned to Derby, around the time of the deaths of his father and her mother. She acquired a house in what is now Ashbourne Road (probably it her father's assistance) and set up a day and boarding school for young ladies. Later she also ran classes in botany and illustration.
Her younger daughter, Mary, fell in love with Francis Boott from Boston after he stayed with his aunts in Derby while attending to the English end of the thriving family business. He not only hated business but fell out with his family in Massachusetts, but he entranced by Lucy's teaching of botany and introduced her to the Founder of the Linnean Society, of which he later became Secretary, Treasurer and Vice President, while working in the London as a Physician. After he qualified as a Doctor, in 1825 Lucy presented him with an illustrated manuscript book containing original research. This has now been acquired by Derby Museums and Art Gallery.
The monograph also touches upon the role played by the Bootts from Derby in the development of Boston and the creation of the town of Lowell, which is now home to the Boott's Cotton Mills Museum, just as the Silk Mill, once run by Lucy's father, now houses Derby's Museum of Making.
Published by Quandary Books March 2022
Pages iii, 65 with b/w and coloured illustrations
ISBN 978-1-913253-05-9