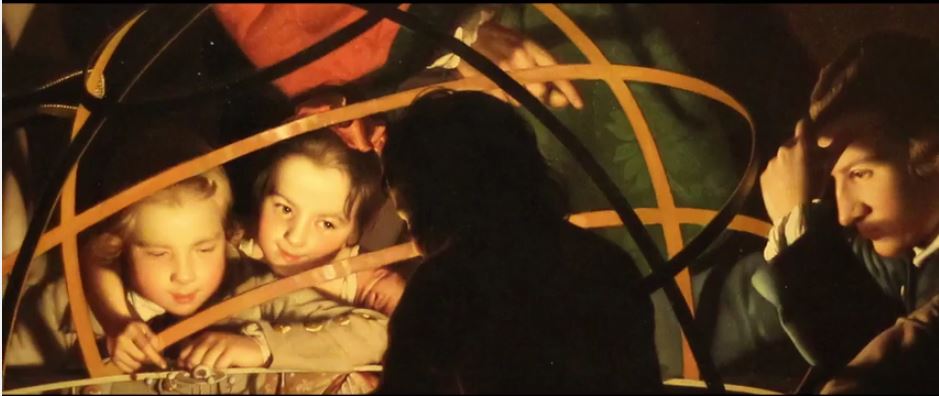 Thanks to the good offices of Derby Museums and Art Gallery we were able to film there recently to create a video about The Philosopher Lecturing on the Orrery.
The museum is closed on a Monday so it was possible to get some shots that really show off the beautiful Joseph Wright Gallery where the Orrery painting hangs in pride of place.
You can view the video on Youtube.